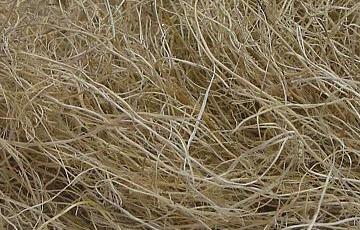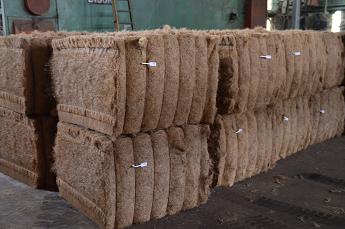 Long Palm Fiber (LPF)
LPF is processed from shredding of EFB  mechanically. Selection of machineries and controlled processing conditions are crucial in product quality control.
Backed with more than 15 years experience in fiber processing, Tian Siang Group produces premium grade LPF suitable to be used as raw material for various industrial applications. As a reputable producer, our superior quality product has become the most sought after LPF for manufacture of mattresses.
Features 
• Low cost advantage
• Excellent year-round availability
• Very low moisture content
• Biodegradable and environmentally friendly
• No health hazards as:-
• No toxic elements
Applications
Long Fiber is a versatile and sturdy raw material. It can be processed into various dimensions and grades to suit specific applications such as:-
• Mattress and cushion production 
• Erosion control mat/blanket for landscaping and horticulture 
• Moulded wares and composite material production 
• Medium density fiberboard manufacturing 
• Paper and pulp production 
• Compost and fertilizer
For any enquiries and other information please contact:
Address
Tian Siang Holdings S/B
Tian Siang Square,
Jln Kg Sitiawan 32000,
Sitiawan ,Perak
Malaysia
Telephones/Fax  
Tel: +605 8411512; +605 6917761
Fax: +605 8411513; +605 6921234 
Emails
Contact Persons:    
Mr. Teh Siak Phong  h/p +6012 5962266