Tian Siang Oil Mill (Perak) Sdn Bhd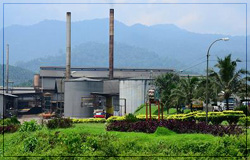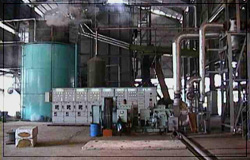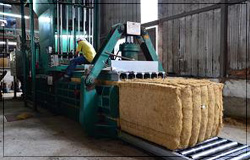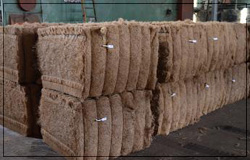 Oil palm milling and Biomass Products
Locates in District of Larut Matang Perak, the mill was commissioned in 1997 with FFB processing capacity of 60 tons/hr expandable to 120 tons/hr. Besides the conventional palm oil milling activities, this mill also  features the following downstream biomass activities:
1. Biogas Anaerobic Digester Plant
The Plant captures the methane rich biogas from the POME and used as fuel for production of electricity and heat energy. Reduction of the biogas emission from the POME and production of green electricity and heat energy contributes positively in the mitigation of global warming help preserving a greener environment .
This Biogas Project is implemented as a Clean Mechanism Development (CDM) Project under the United Nations Framework Convention on Climate Change (UNFCCC).
2. Long Palm Fibre Plant 
The Long Fiber Plant produces premium grade Long Fiber from EFB for the export markets.
3. Palm Fibre Particle-board Plant 
A Palm Fibre Particle-Board Plant to reconstitute the processed dried palm fibre into particle-board suitable for making of furniture components.
For more information, please contact the Mill Office.
Mill Address
Lot 2161-2162, Bt. 21,
Jalan Taiping Ke Beruas,
Padang Gajah,
34800 Trong, Perak Darul Ridzuan,
West Malaysia.
Tel
(605) 854 5869, (605) 854 5870
Fax
(605) 854 5872
E-mail
tsompk@tiansiang.com
Location
Location Map