Our Plantation Locations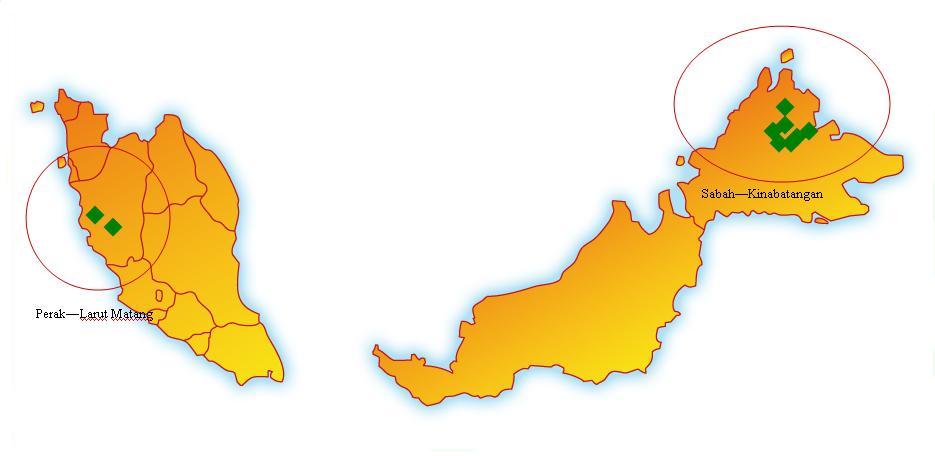 Investment in oil palm planting commenced in the 80′s. Tian Siang Plantation Sdn Bhd was incorporated to spearhead the pioneer business venture in 1984 with 1000 acres oil palm planting in the District of Kinabatangan, Sabah and has not looked back since then.
In the early 1990s, the group strategized her investment plan and focused aggressively on the oil palm cultivation. Through both acquiring new land for planting and acquisition of planted areas over the two decades, the total acreage of oil palm increased to 16,000 acres. The planted oil palm spreads over the following estates: 
Alwae Land Sdn Bhd (263776 V)
Karseng Construstions Sdn Bhd ( 149915 H)
Karseng Plantation Sdn Bhd (149302 H)
Ken Fu Development (Sabah) Sdn Bhd (53253 X)
Kumpulan A.G.M (Holding) Sdn Bhd (38270 W)
Ladang Kohkoh Sdn Bhd (147009 D)
Manjung Plantation Sdn Bhd (154717 U)
Mosconcord Sdn Bhd (260920 H)
Prai Orchard Sdn Bhd (120794 V)
Promasia Sdn Bhd (204099 M)
Tian Siang Orchard Sdn Bhd (281133 A)
Tiansiang Plantations Sdn Bhd (134456 P)
Unival Enterprise Sdn Bhd (270557 T)
Vivaprompt Sdn Bhd (264769 M)
The oil palm plantation remains the core business for the group. Fresh Fruit Bunches or FFB produced in the fields are all processed in own oil mill – Tian Siang Oil Mill Sdn Bhd. Built in the vicinity of the estates, the oil mill is always furnished with the fresh raw material to ensure good quality products with high extraction rates.
Up keeping of high productivity in plantation operations is always the top priority task. Sufficiency in labour poses a big challenge encountered in the agriculture industry. Mechanization to reduce labour dependency is practised in many aspects of operations such as fertilizer application and fruit harvesting. Use of Bio-composts in complement to the chemical fertilizer is one breakthrough for cost efficiency and improving soil fertility through an environmental friendly ways.
The replanting scheme for old palm planted in the early phase is carefully planned and implemented progressively with focus on the choice of clones with high yield, good oil/kernel extraction rates and uniform and vigorous growth through a system of Good Agriculture Practices.
In pursuit of sustainable oil palm cultivation, the plantation management trails closely the Principles and Criteria of Roundtable Sustainable Palm Oil or RSPO.
RSPO is a non profit organization instituted to promote the production and use of sustainable palm oil which strives to achieve the noble objective of "satisfying the present and future needs for social and economic developments without endangering the nature."
In seeking for RSPO certification, Tian Siang is hence pledging a strong commitment for sustainable growth through good agricultural and milling practices and safeguarding the basic social and welfare needs of the labour and estate communities.
For more information, please contact the Estate Office :
Estate Address:
5 Miles, Off 40th Millstones,
Lahad Datu – Sandakan Road,
911118 Lahad Datu,
Sabah, East Malaysia.
Tel : (6019)863 2313
Fax : (6019)578 2313
Email : ksp@tiansiang.com